Become a Member of Historic Hotels
Join our group of exceptional hoteliers and be part of our community
At Yades Greek Historic Hotels we're passionate about unique independent hotels and we focus to helping you reach your true potential.
We work with you and for you to craft unique solutions to meet your needs in an ever-challenging environment.
We want you to retain your independence while we give you with global reach.
We are Hoteliers talking the language of Hospitality and Entrepreneurship.
Take advantage of the membership benefits and the engagement of our members.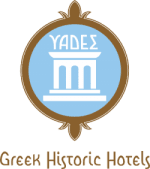 EXPOSURE
By joining Yades Greek Historic Hotels you benefit from becoming a member of the Historic Hotels of Europe. You profit from the Greek expertise and market knowledge topped up with the most credible European brand.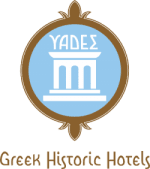 PROFITABILITY
We provide you access to niche Sales Representation channels, we inspire your guests to find you, and we offer you the vital technological tools to grow your sales opportunities to optimize your revenue strategy.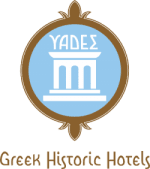 SUPPORT
We are there for you when you need support. From management services, peer to peer support, and to procurement advise, we know well and understand the needs of your small independent hotel.
We are committed to your success.